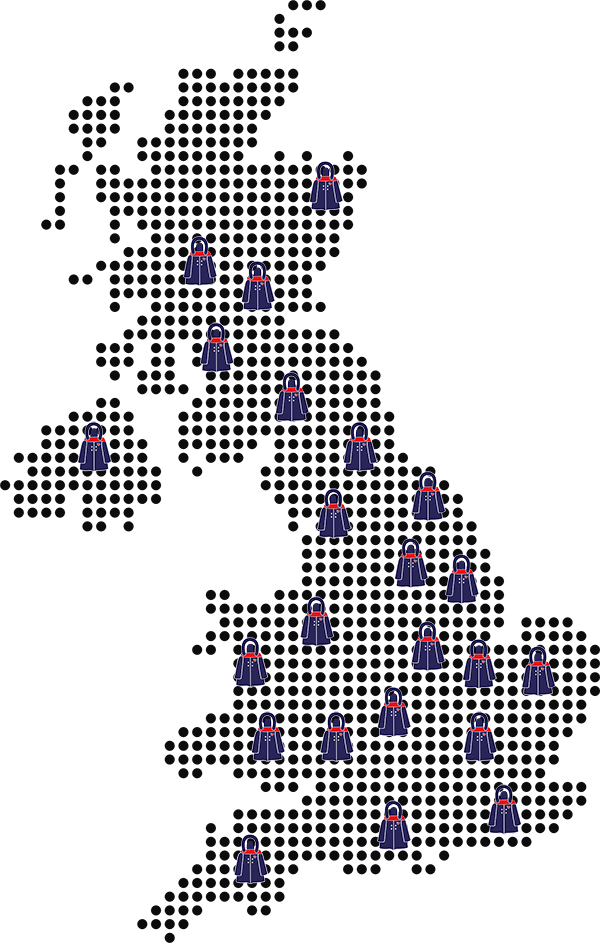 Where Can I Donate My Coat?
At the moment we have had to suspend collection due to Covid-19. We will be looking to resume these as soon as it is safe to do so, and in line with Government Guidance.
When we do resume, we are looking at greatly increasing our collection points throughout the UK.
Some Charities That Have Benefited
Coats are distributed via homeless shelters, refugee centres, organisations supporting the elderly, women's refuges, children's centres and other charities helping people in crisis. The number of coats our beneficiaries receive is based on the number they request and the amount the campaign manages to collect.
Want To Get In Touch?
If you have a question that isn't answered on our FAQ Page – or have a general enquiry, please fill out the form and we will respond as soon as possible.