Our 2021 Wrap Up Campaign has now closed. Our collection period is October with distribution during November.
Thank you for your support so far, donating, helping or running a Wrap Up in your area. Together we have helped many people and have saved many coats being needlessly put into landfill.
We are currently busy planning our 2022 campaign and will update with new information very soon. To find out how your coat can make a difference please visit "How Your Coat Helps"
We will also have an exhibition stand at Volunteer Expo at The NEC, Birmingham on 6-7 May 2022
Please visit us on the stand to learn more about our campaign.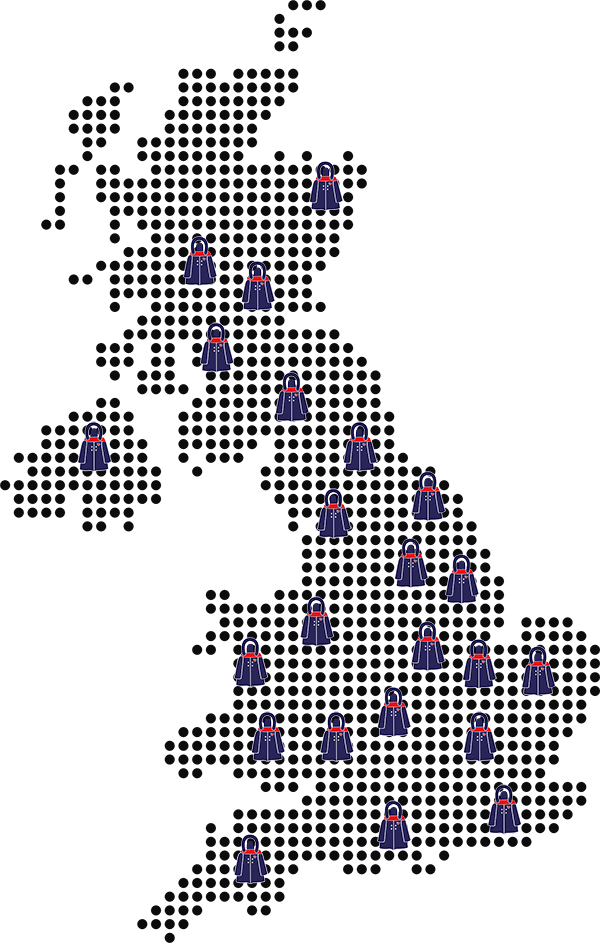 Where Can I Donate My Coat?
The great news is that there will be a Wrap Up Uk 2021
During October and November Wrap Up groups across the UK will be collecting coats to provide to those in need.
Let's help those out there who need a little extra help: men's warm coats, women's warm coats and warm coats for boys and girls – your donation could save a life!
A list of charities and organisations that have benefited from the 2018 and 2019 campaigns.
Coats are distributed via homeless shelters, refugee centres, organisations supporting the elderly, women's refuges, children's centres and other charities helping people in crisis. The number of coats our beneficiaries receive is based on the number they request and the amount the campaign manages to collect.
Want To Get In Touch?
If you have a question that isn't answered on our FAQ Page – or have a general enquiry, please fill out the form and we will respond as soon as possible.