Wrap Up 2022 has once again been hugely successful.
Thank you so very much for your support, donating and running or helping a Wrap Up in your area, together we have again helped many people and saved many coats being needlessly put to landfill.
A number of our campaigns have now completed their 2022 collections and begun donating them to charities. These campaigns are:
East Lancashire
Central Lancashire
Cumbria South
Cardiff
Lanarkshire
South Fylde
Stockport
Thameside
West of Scotland
If you are in these areas and have missed the collection this year we ask that you find a local charity to donate them to.
Thank you again and we look forward to you joining us again in 2023.
Team Wrap Up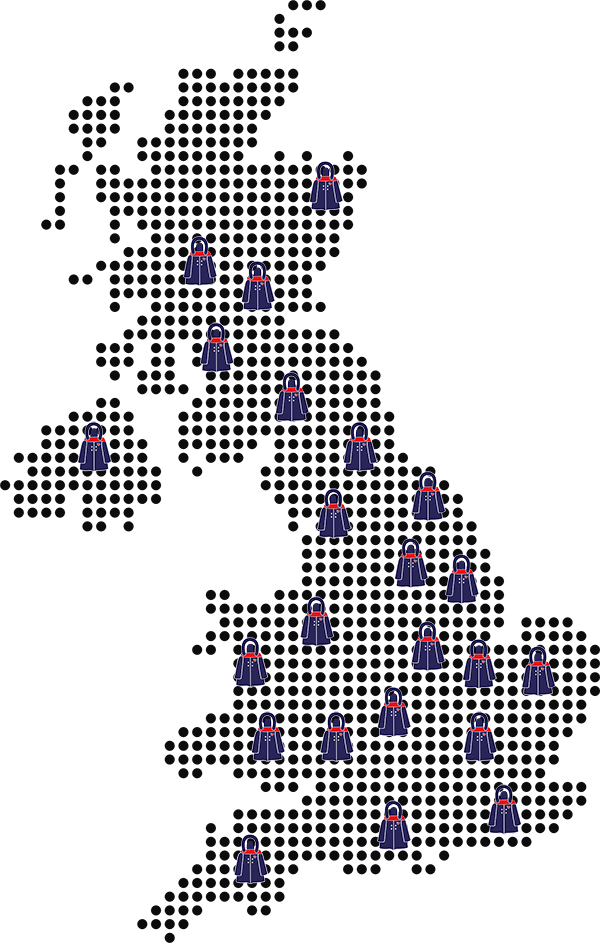 Where Can I Donate My Coat?
During October and November Wrap Up groups across the UK will be collecting coats to provide to those in need.
This year more than ever your donated coat will be needed by someone.
If you can help by donating a good quality but unwanted coat, please go to 'Find Your Local Wrap Up'.
A list of charities and organisations that have benefited from Previous Wrap Up Campaigns.
Coats are distributed via homeless shelters, refugee centres, organisations supporting the elderly, women's refuges, children's centres and other charities helping people in crisis. The number of coats our beneficiaries receive is based on the number they request and the amount the campaign manages to collect.
Want To Get In Touch?
If you have a question that isn't answered on our FAQ Page – or have a general enquiry, please fill out the form and we will respond as soon as possible.