We are ready to start Wrapping Up in 2023!!!
We were so thrilled with the public response last year and are delighted to announce that we have new Wrap Up areas on board this year, so it is even easier to donate a clean, unwanted coat.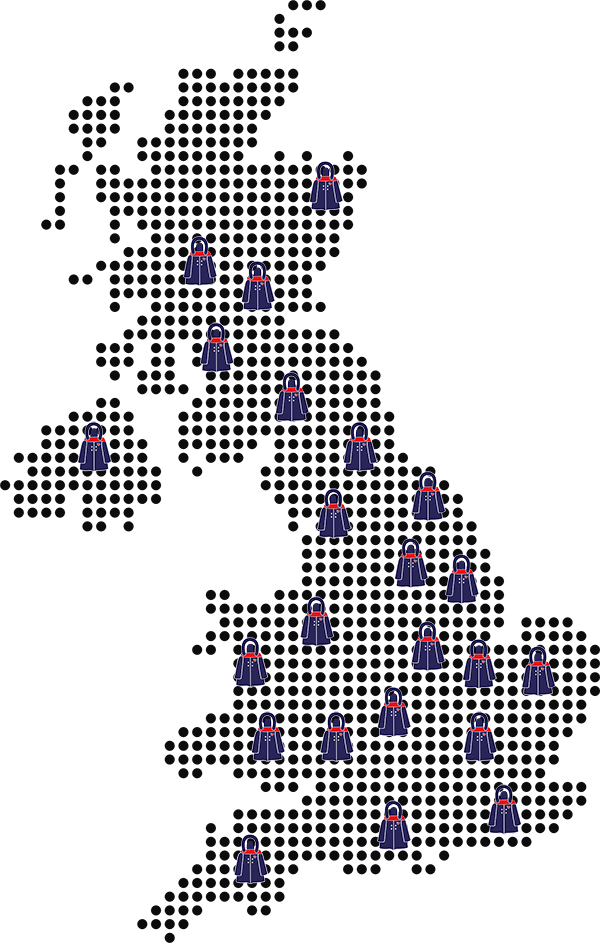 Where Can I Donate My Coat?
During October and November Wrap Up groups across the UK will be collecting coats to provide to those in need.
This year more than ever your donated coat will be needed by someone.
If you can help by donating a good quality but unwanted coat, please go to 'Find Your Local Wrap Up'.
A list of charities and organisations that have benefited from Previous Wrap Up Campaigns.
Coats are distributed via homeless shelters, refugee centres, organisations supporting the elderly, women's refuges, children's centres and other charities helping people in crisis. The number of coats our beneficiaries receive is based on the number they request and the amount the campaign manages to collect.
Want To Get In Touch?
If you have a question that isn't answered on our FAQ Page – or have a general enquiry, please fill out the form and we will respond as soon as possible.