Wrap Up Middlesbrough
Middlesbrough Erimus Rotary strings along with and then parcels up the town for Wrap up
In past years Erimus has toured the town during the period leading up to Christmas but with last year's collection limited to a Santa video and Covid bringing major doubts to this year's endeavour there was a real doubt over what positive direction club members could take approaching winter.
After hearing of the early successes of Wrap up from its most recent recruit the Rotary club have established a ten point collection across the town and its surrounding area. Jacqui Molyneux is new to us but not to Rotary and joined us immediately following a year as the District Governor. Her ambition to develop the Wrap up concept during her year of office was blocked by the pandemic but a suggestion that Erimus pick up the challenge has been readily accepted.
The Town Hall and a village church porch feature amongst a diverse bunch of drop off zones and each point will have at least one dedicated volunteer to ensure 'overspill' can be avoided. The club has a plan for donated clothes which do not meet the brief or lack a practical application and these will be passed on for reuse or recycling elsewhere. Our chosen dates range from 1st November to Sunday 13th November and we are all fascinated to see what level of donation can be achieved. Plans are afoot to carry out the subsequent distribution and in an area which is not short of deprivation and hardship there can be little doubt that warm coats and outer wear will find welcoming bodies to encase. Erimus Community Chair Dave Whittaker has already declared that for us there is no doubt -Its a Wrap!
When Does Wrap Up Middlesbrough Start?
Our Wrap Up will start on 1st November and will run until 13th November 2022.
Contact Wrap Up Middlesbrough
Anyone who would like to contact Wrap Up Middlesbrough to either help with the collection or offer an additional charity to distribute the clothing can get in touch by emailing us at middlesbrough@wrapupuk.org
or by filling in the details on our Contact Page
Find A Collection Point
Search Location
Number Of Collection Points:

0
Charities & Organisations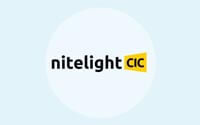 If you have any questions about Wrap Up Middlesbrough, please feel free to drop them an email.
If your question is to do with Wrap Up UK, please fill out the form on the Contact Us page.