Wrap Up Bolton
HELPING TO KEEP PEOPLE OF BOLTON WARM THIS WINTER
Many people in Bolton will be struggling to keep warm this coming winter as they go out and about. Bolton's six Rotary clubs have decided to join forces to help provide a solution by collecting unwanted warm winter coats from the public and distributing them to those who need one but cannot afford one.
Known as Wrap Up Bolton, it is a repeat of a successful project undertaken in Bolton two years ago (the pandemic prevented anything happening last year).Generous members of the public are asked to drop off their surplus coats at one of several collection points around the town, after which they will be sorted into men's, women's, and children's. Pockets will be checked and we will make sure the coat is in a good enough condition to be given away (the test is "would you wear this?").
Coats will be distributed via the Fortalice Women's Refuge, Urban Outreach, the Salvation Army, St Vincent de Paul Society, Bolton Destitution Project, Bolton Community Kitchen and similar organisations.
We are making a special effort also to include recent Afghan refugees. Any donated clothes which do not meet the brief or lack a practical application will be passed on for reuse or recycling elsewhere.
We do not distribute the coats to those in need directly, because we want to help charities to create lasting links with those they set out to help. When a vulnerable person reaches out to a charity for a coat this winter, they will also discover the other resources and forms of support available to them.
It's amazing to think that a coat YOU donate could kick-start a relationship between those in need and the charities that can help them by providing year-round services and support.
The Wrap Up Bolton collection starts on 17th October and will run for five weeks. Collection boxes can be found at several locations as detailed below.
When Does Wrap Up Bolton Start?
Our Wrap Up will start on 17th October and will run until 21st November 2022.
Contact Wrap Up Bolton
Anyone who would like to contact Wrap Up Bolton to either help with the collection or offer an additional charity to distribute the clothing can get in touch by emailing us at bolton@wrapupuk.org
or by filling in your details on our Contact Page
Find A Collection Point
Search Location
Number Of Collection Points:

0
Charities & Organisations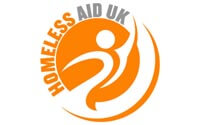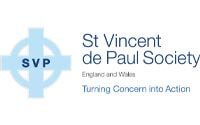 If you have any questions about Wrap Up Bolton, please feel free to drop them an email.
If your question is to do with Wrap Up UK, please fill out the form on the Contact Us page.